GET IT DONE
THE Content Planning + Creation Club
A body doubling membership that harnesses the power of AI and some pretty awesome strategic content systems that helps you go from chaos to conversions. 
… come down with a bad case of writers block
as soon as you sit down to write anything
… have big goals and plans but haven't
dropped anything to your audience in weeks
… know that content is important, but keep
putting it off even though it shows up in
your calendar day after day – but you just
don't have the time you need to focus
.. are the biggest bottleneck in your business
because all of your content ideas are sitting in
draft in your WordPress site
… are just tired of doing this alone, tired of it
not working, and just want an extra bit of extra
help and another set of eyes.
Sit down once a month for a few hours and knock out an entire month's worth of kick-ass content.
Have your content written and prepped far ahead of when you actually need it so you can focus on other things.
Content that is planned, strategic, organized, fun, and easy AND that gains traction.
Create more quality content in less time AND it's now something you look forward to doing.
Have a group of people to cheer you on,  keep you motivated, and help you when you're stuck.
Never run out of great ideas, have a solid strategy … AND to top it all off, your audience loves it. 
If you're ready to cut your writing time in half and create amazing content so you can reach the right people in your audience.
I invite you to join me inside …
GET IT DONE
CONTENT PLANNING + CREATION CLUB
The Get It Done Content Club supports entrepreneurs who want to craft better quality, more consistent content and copy in less time so they can make more money and get back to running their business and chilling with their families. 
Most groups and memberships are focused on giving you lots of great ideas. Very few are focused on the implementation.
You and I know the real magic happens when you take action.
You don't need a one-size fits all approach to your content that feels faked, forced, and leaves you feeling gross. And you don't need more training to collect on your virtual shelf.
Get It Done is an EXECUTION group. 
Body Doubling just works.  You'll plan and write your content for the entire month alongside me and the other members.
Whether you use Jasper or ChatGPT, you'll always be flush with new ideas, get your content done ahead of schedule, stop feeling overwhelmed, and finally start making more money from your audience and list.
Jasper is a copy writing Artificial Intelligence who's already trained to generate original, creative content.
Jasper gets you 80% of the way to the finish line and can do it 3X faster than if you did it on your own.  You can speed that up with the Business Blueprints.
In fact, Jasper wrote a lot of this sales page.  And most of the emails that led you here. And the social posts that you probably saw. And the name for the club.
Click the button below to get a free trial + 10,000 free words!
For reference: The first time I tried Jasper, I wrote enough content for 3 long-format blog posts, 6 short-form emails, a new intro copy for The Vault, 1 video intro/hook, and 7 social media prompts.  All in less than a day.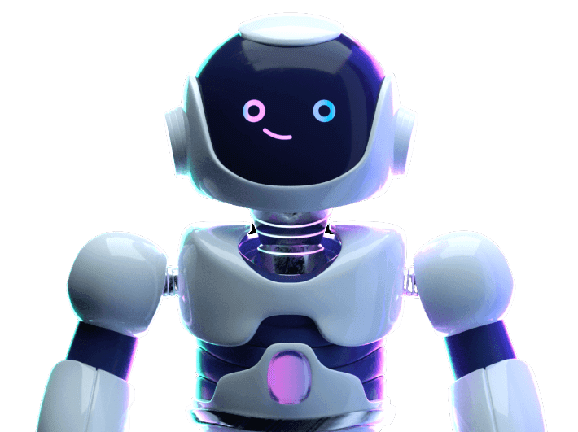 It can be overwhelming when you want to create quality content but you keep putting it off because you have no idea where to start.  Staring at a blank screen doesn't help.
I've provided you with a few Business Blueprints to get you started so you can squash writer's block and get your content written faster so you can get back to business.
What Are Business Blueprints?
A combo of Jasper templates, content outlines, and swipe files. The swipe files serve up extra inspiration and help to ease writer's block.
This is not your typical membership.  You won't be spending endless hours watching training videos or trying to fumble your way through everything on your own.  
Every month, you'll be LIVE with me planning and writing your content for the month so you can walk away with everything you're going to need for your content strategy. 
If you get stuck, I'm right there with you to ask and you'll have access to the Brand Soldier's Facebook group to get help outside  of the parties.  
Gorgeous Monthly Workbooks
I wanted to make this SO EASY for you, so I created the most luscious workbook for you.  
This workbook is your content bible for the month.
I've designed it so that you can show up to your very first content writing party ready to go instead of feeling like you're already behind. It has everything you need from schedules and prep sheets to your spēd planner, SOP and stats tracking.
Strategic. Consistent. Fun. #SoEasy.
You'll wish you had joined a year ago.
GET IT DONE
Content Planning + Creation Club
Live Monthly Content Writing Parties

Business Blueprints for blog posts, emails, social media + sales pages

Facebook Group Access

Gorgeous monthly workbook
What is Jasper?
He's your new best friend and copywriting AI assistant who actually writes the content for you! Along with the recipes and templates inside Jarvis and the Business Blueprints in Get It Done, you'll be able to quickly produce more content than you know what to do with.  Get your free trial of Jasper here.
Will this work for my industry/business?
Marketing is marketing is marketing.  So yes, it will!  Please know that while you'll learn some marketing tips and tricks, this group is focused on quickly planning and creating content.
Why is it so inexpensive? What's the catch?
No catch. This is time I'm already spending to write my own content so it's easy for me to make this incredibly inexpensive.  The economy is hitting us all hard and I want to make this an easy way for anyone to learn and make money.
How much time will this take?
The monthly live parties will last about an hour.  Plan on sending another 1-3 hours working on your own (this depends on how much content you need to write and will decrease over time as you develop your systems and habits).
You'll need to dedicate extra time if you aren't using Jasper or ChatGPT.
Do you offer refunds?
There are no refunds on Get It Done due to the nature of the program even if you haven't attended any of the writing parties. As soon as your payment is received, you'll have instant access to all of the training and resources which is part of the program.  
Am I locked into a contract?
Nope, never.  You can cancel at any time before your next payment comes out.  
Who should join this club?
Content creators, online business owners, service providers, course creators, coaches, network marketers, social media managers.
Your industry and niche doesn't matter.  If you have content that needs to be created and you want to show up more consistently and authentically then you should join.
If you're creating your own content, will you really be able to help during the party?
Abso-freaking-lutely.  The truth is, even if you only ever watched me create my own content, you're going to learn a lot.  But since Jasper and ChatGPT takes a lot of the brainpower out of planning and writing, it frees me up to help you out whenever you need it.  Plus, there's the Facebook group if you run into problems outside of the party.