An honest word of warning to network marketers & home based business owners: PLEASE, DON'T HIRE ME...
---
...unless you want a competitive edge even if you started your business, like, 5 minutes ago...
---
Can you smell that? It's the sweet, sweet smell of mediocrity, sameness, and ... sadness.
The ignored posts on social media, the same "this-doesn't-work-and-I'm-giving-up-again" rerun and the 100 "friends" on your warm list that have now blocked you and give you that weird side-eye whenever you ask them what's going on in their world.
Average is easy. Totally attainable. And taught by everyone else.
I was taught all the wrong things by people who didn't know what they were doing.Network marketers & entrepreneurs everywhere.
Whether your business is 5 minutes old, you don't have a clue about digital marketing & social media or you're pulling in slightly less than Bill Gates, I teach and help design future-proof businesses for network marketers and entrepreneurs.
There's no one else out there that helps you create that kind of Unicorn Opportunity. #SorryNotSorry
---
This is a no fly zone when it comes to excuses. It's a time-waster and doesn't get you anywhere. You might have REASONS why something didn't happen, but it's not an excuse. I hold people to a higher standard and my friend, there's always a way if you're willing to look for it.
---
If you're an information hoarder, you will hate working with me. Let's just stay friends, OK? I have a unique style of teaching that results in far more work being completed and allows me to give people WAY more access to me without having to charge an arm and a leg.
It sounds more egotistical than it is. I don't teach for the sake of giving your information. Sure, everyone's here to be taught what I know but what makes my style different than anyone else is that I download HOW I think to you. Give a man a fish, he'll eat for a day ... If I have to work with your forever, I haven't done my job and that is not acceptable.
---
You work hard for your money and nothing will ever get you more time. If you don't think you've gotten the value for what you've paid, I'll work 1:1 with you for a month at no extra cost. After that, if you STILL think there wasn't enough value, I'll refund your payment.
Audrey
"After implementing just a few of her action-items, I have already seen curiosity & interaction in my biz soar."
---
Crystal
"My engagement has gone from very little likes/comments to seeing them on almost everything!"
---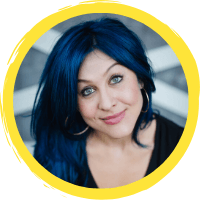 Alexandra
"I'd recommend Dawn's training services to anyone who enjoys feeling like a pro, instead of a dolt."
If you read this far, you're probably the kind of person I'd like to work with.
The misfit. The square-peg-in-a-round-hole type. The non-conformist, the odd ball, the rebel.
The kind of person who sees things differently and isn't fond of playing by everyone else's rules. The maverick who's crazy enough to think they can change the status quo ... and the innovator who can make it so.
......ENGAGE >>> (any Star Trek fans who hear Picard's voice everytime that word is used?)
---
Let's talk!
(no seriously, click me!)
---
I've got information that you can trust to share with you. Let's laugh alongside of each other while I show you the ropes. Grab my latest free course below.