ENTREPRENEURS & NETWORK MARKETERS:
WANT MORE CUSTOMERS?
GET THE FREE TRAINING ON BUILDING AN AUDIENCE FROM SCRATCH TO LEARN THE PROVEN STRATEGIES TO GET MORE CUSTOMERS AND GROW YOUR AUDIENCE.
---
Audrey McLaughlin
"After implementing just a few of her action-items, I have already seen curiosity & interaction in my biz soar."
---
Crystal Sorrenti
"My engagement has gone from very little likes/comments to seeing them on almost everything!"
---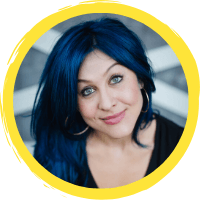 Alexandra Franzen
"I'd recommend Dawn's training services to anyone who enjoys feeling like a pro, instead of a dolt."
i was pretty sure i was a complete failure the first time i created an online business.
DAWN M. | DEC. 13/19
What if I told you that there are proven strategies that you could follow to grow your business?
Want to snag 100, 500, 1000 subscribers? Check!
Make your first $100, $1000, $10,000 online. Yep!
Get people to actually show up on your website? No problem.
This goes against public opinion, but there are plug & play formulas, automations, strategies and tactics that will do just that.
Repeatable.
Duplicatable.
Not necessarily difficult to implement, but they can be difficult to find.
I'm Dawn Martinello - the founder of this here website and Engaged List.
I spend half my time working with clients who have much bigger lists, far more sales, and greater reach than I do.
The other half I'm learning, researching, testing and documenting like a bat out of hell so I can break everything down into a step-by-step process for you.
Last month, I sat down looking at the hundreds of pages of notes, experiments and research that I had done and cross referenced that with what people were telling me they were having trouble with.
I slapped myself in the forehead. Hard.
The answer was right there IN FRONT OF MY FACE the whole time. It's going to be a game changer for everyone who uses it. Seriously.
I cleared my entire calendar for 2 weeks so I could pull it all into one bite-sized, actionable class for you. And it's totally free.
Click the "LET'S GET STARTED" button below to get started.